Winners of the best dashboard solution for ESG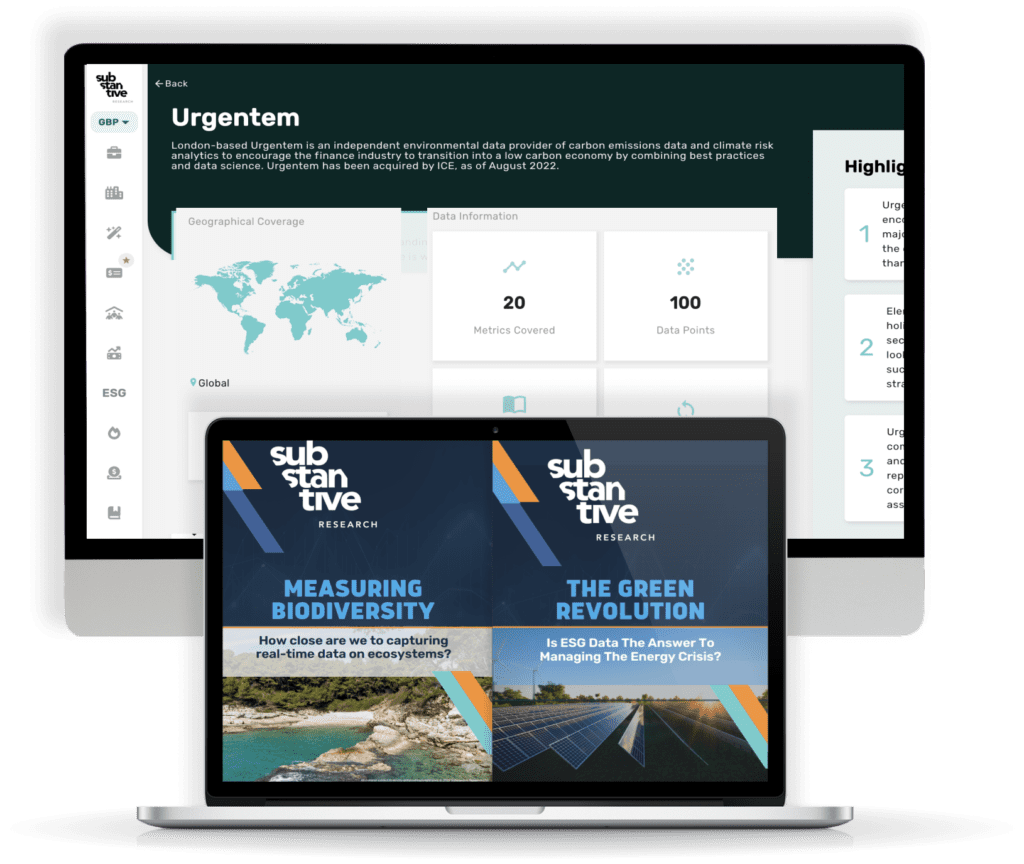 Award winning directory of ESG-focused companies providing data, research, ratings, impact valuations and sustainability reporting solutions tagged and searchable by a key number of filters.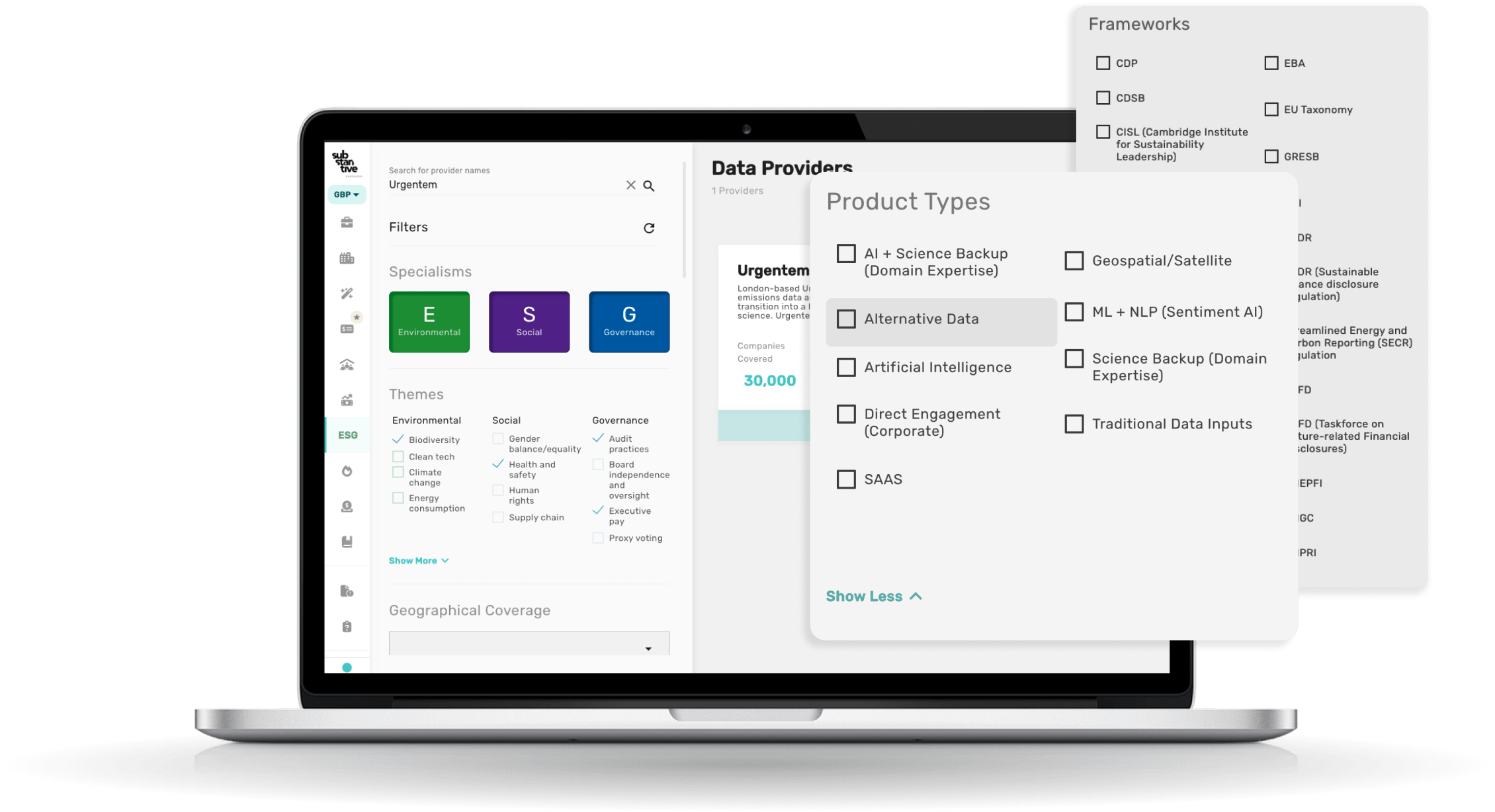 SEARCH & COMPARE NEW DATA PROVIDERS
Filter through a list of 160+ differentiated ESG data and ratings providers to gain insight on the current supply of ESG data in the market. Find detailed information on each provider, their competitive advantages, and new product developments.
EXPLORE DIFFERENT ESG THEMES
Navigate through various ESG themes with ease with access to monthly newsletters that explore different aspects of the ESG data marketplace. Get bespoke lists of providers chosen within thematic areas, frameworks, methodologies, or geographies. And keep track of ESG hot topics and the latest regulatory news, plus information on provider acquisitions & product launches.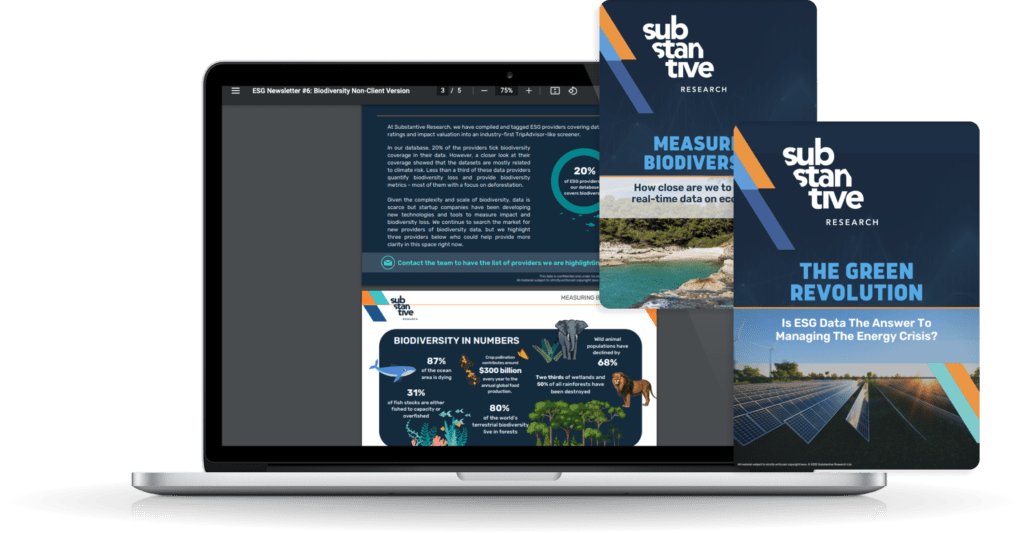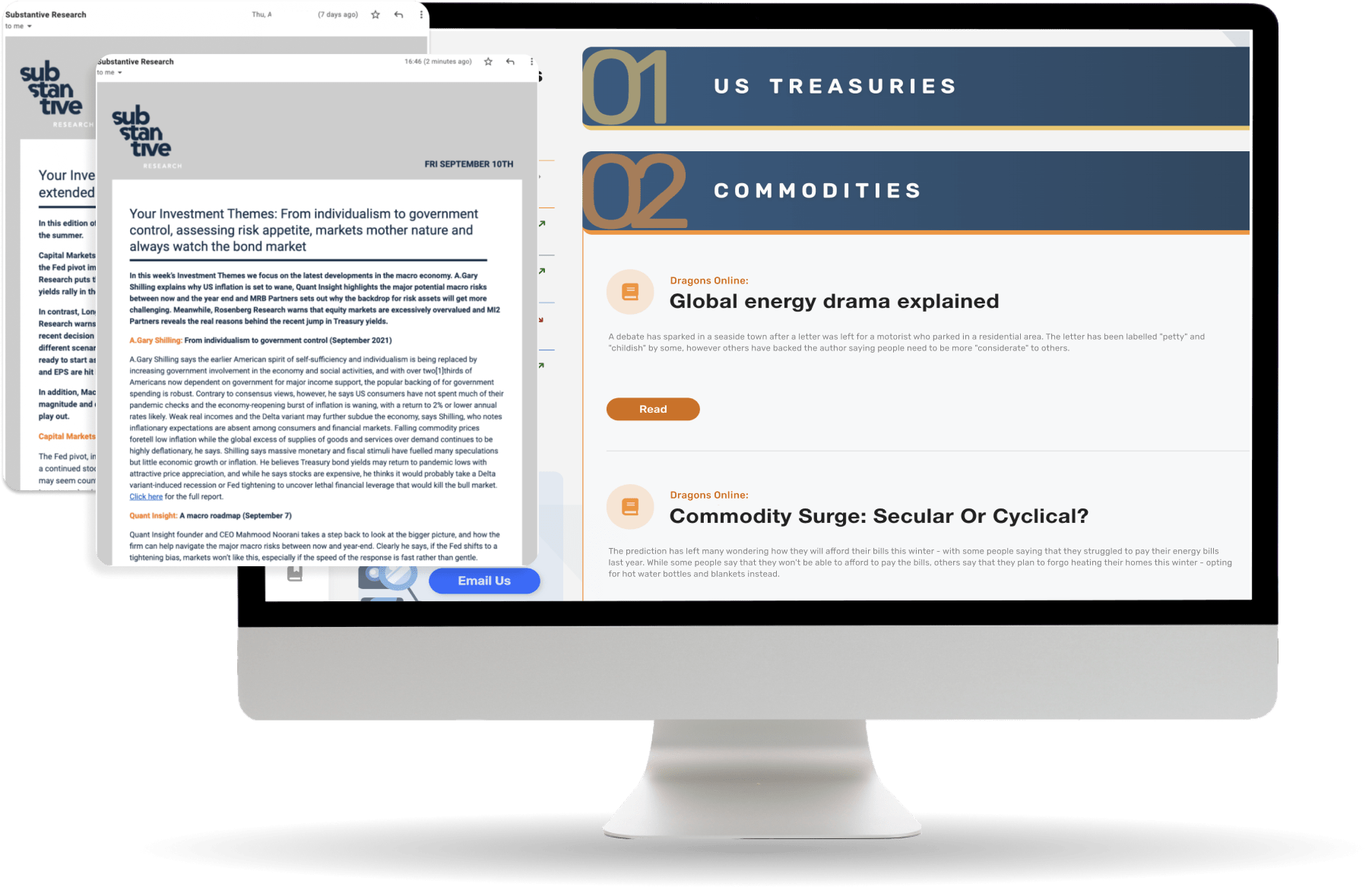 DISCOVER ESG-RELATED RESEARCH
Substantive Research's ESG Service is an integrated product that can be combined with Research Discovery.
Explore specific ESG-related investment themes curated from our 300+ research provider partners. We select the "best in class" research to deliver relevant and timely information on sustainability-related topics.
New potential sources of data are entering the market. 41% of companies in our list are new companies, startups that clients may not be familiar with.
Use our smart booking service below to chat with a member of the teamand discuss the option of free trial