Substantive Research Survey
Uncovers Vast Pricing Inconsistencies As FCA Study Into Market Data Intensifies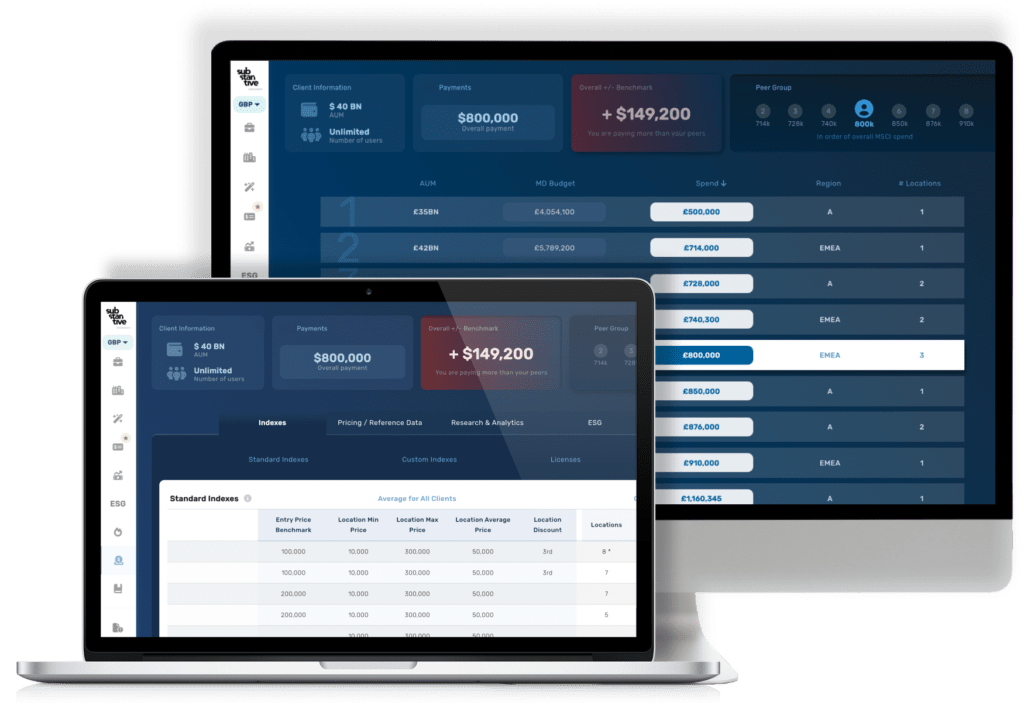 Market Data Spend Analytics
Industry first apples-to-apples market data price benchmarks for market data procurement professionals across index providers, rating agencies, pricing and reference data, research/analytics and ESG
Price benchmarks that isolate pricing drivers by market segment, product and provider matched to specific client use cases.
Transparency across market data spend to optimize decision making and budgets.
LIKE FOR LIKE COMPARISONS
The approach breaks down data providers' products and services into constituent subcategories and pricing drivers – this ensures that every benchmark speaks to each client's particular use case per product, per provider.


Niche Pricing Drivers
Many providers have pricing drivers specific only to them, which are applied across their entire client base.


Bottom Up Approach
The benchmarks are then reconstructed from units so that they match the client's use case with each particular provider. This takes into account: users, number of licenses, AuM, customization, etc.


Apples-to-Apples Benchmarks
These factors are applied to the methodology in order to ensure apples to apples comparison that reflect the reality of the providers' negotiation behavior.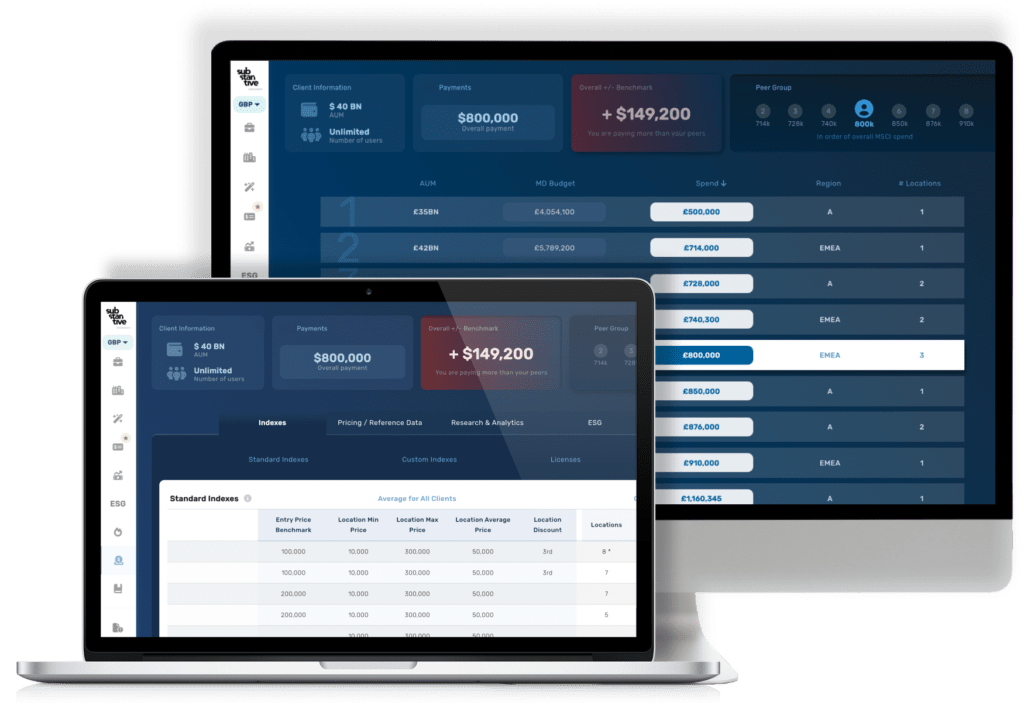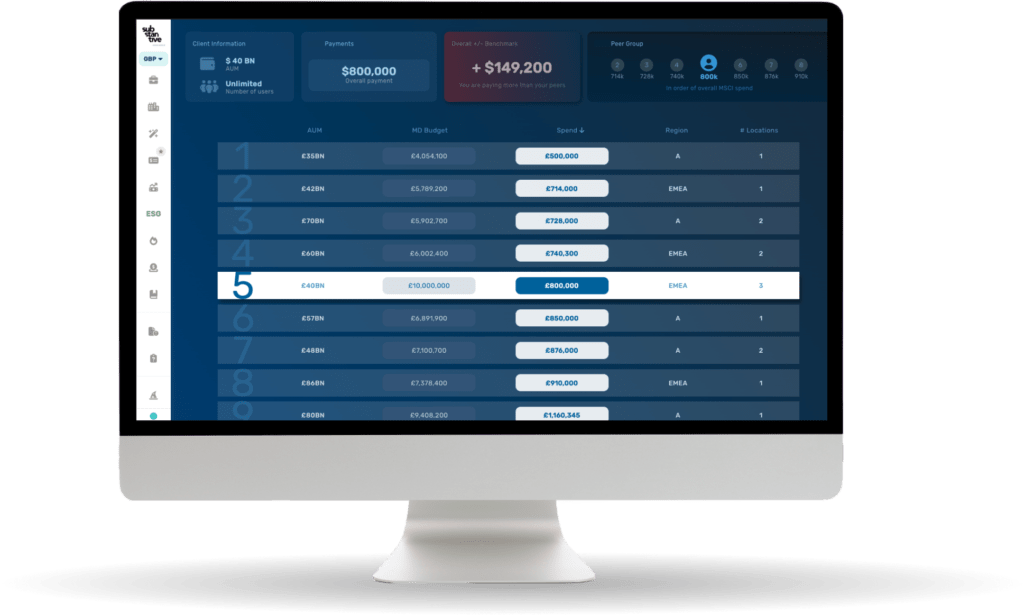 Clients can understand how the resourcing and allocation of their data budgets compares to those of their peers by:


Identifying Efficiencies
Key internal best practice messages from the data.


Market Share
Identify which providers are gaining traction, and which types of data are attracting greater investment.


Price Movement
Which providers are changing business and pricing models.


Trend
Growth in overall budget as well as in each specific segment.
Pricing is not consistent in this market: even accounting for specific "apples-to-apples" use cases, the range of inconsistencies applied to pricing post-negotiation is between 10% and 50%. Transparency matters!
Try our Market Data Spend Analytics product.
Use our smart booking service below to chat with a member of the team and discuss the option of a free trial
Frequently asked questions